"Train up a child in the way he should go; and when he is old, he will not depart from it." Proverbs 22:6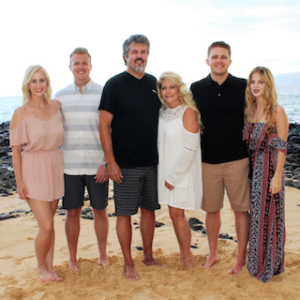 Director / Teacher:
Julie Korver
My husband, Ryan, and I met in Bible college and we have been married 29 years. We have two sons who serve as officers in our United States Navy. I am delighted to be the Director of Kihei Baptist Preschool. I came to know Jesus as my savior at a young age. It is my passion to give little ones the opportunity to hear about Jesus and his love for them. I desire to provide a joyful learning experience and a great foundation to build their education on. I have had the privilege of being a preschool and a kindergarten teacher in Christian Education for over 18 years. I have also owned and operated my own in home child care, summer camps, and a have worked as a private tutor over the years. I grew up in a family that loved to go sailing, so being near or on the ocean is how I love to spend my free time. Most of all, I love to enjoy this beautiful island with my husband and our family when they come visit.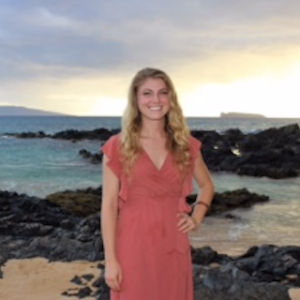 Lead
Teacher:
Makayla Coffey
I grew up in the countryside of Valleyford, Washington with a large family, me being the 5th of 6 kids. I have travelled much of the world and hope to continue exploring more of this amazing world that God created. I graduated from Washington State University with a Bachelors in Elementary Education. I finished my degree teaching at a military base in Germany, and a few months later find myself moving to Maui for my first teaching job. Here in Hawaii I love swimming, cliff jumping, and exploring the island. I am blessed to teach these little ones skills and knowledge that will serve them in their education, but more importantly I get to teach them about Christ and the love He has for them. Thankful to Kihei Baptist for the wonderful teaching opportunity.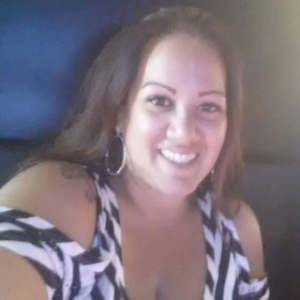 Lead Teacher: Violet Corpuz
Aloha my name is Violet Corpuz born and raised here on the islands of Maui raised in Kula/Ulupalakua. I enjoy baking, dancing, hunting and most of all baseball. My husband and I are blessed with 3 beautiful boys. They love being outdoors & because of their love for baseball. I have been involved in the Kihei Community and love it. I have been a board member for KLL for 3 years 2 years as secretary. Now I enjoy Coaching our future generation teaching children to Strive and Believe in themselves and that they can accomplish anything they want in life.
I'm blessed to be a part of Kihei Baptist School they have been a great part of my life and why I fell in love with teaching in 2006 being able to share the love of God with our children and all of his beautiful creations.
I've been in the preschool industry for over 10 years having the privilege to love and nurture children through first steps of leaving their parents arms too trusting us teachers knowing that they will be in a safe place, watching their wings spread with love, joy, knowledge and education to prepare them for kindergarten.
I have also had the pleasure of enriching the Hawaiian culture to Children as the Hawaiiana teacher. Teaching children the basics of Hawaiian culture and where they live.
I look forward to Teaching our future generations here at Kihei Baptist School.
Mahalo Violet Corpuz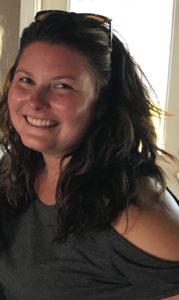 Lead Teacher:
Mary Horst
Aloha, I was born and raised in a small town in Illinois. My mom was a 3rd and 4th grade special education teacher for many years and it was her that instilled my love for teaching and working with children. I graduated college at Western Illinois University with a Bachelor's Degree in Elementary Education with an emphasis in Early Childhood Education in 2012. After college, I began my career in the beautiful state of Colorado where I worked at a preschool in the mountains. I became the Summer Camp Director as well as teaching in the classroom during the school year. I also worked part time at Arapahoe Basin Ski Area. I worked a lot but enjoyed snowboarding and hiking in my free time. After 2 1/2 years in the mountains, I decided that it was time to move to somewhere new and start a new adventure. After growing up in the cornfields of Illinois and living the mountain life in Colorado I decided that an Island seemed like the next logically place to move on to. I moved to Maui in December 2014 with a couple of suitcases and a friend's couch to sleep on. It didn't take long to realize that I made the best decision of my life to move to Maui. I started working at the Grand Wailea as a camp counselor for Camp Grande. After about 2 years, I was promoted to a Recreation Supervisor for the Grand Wailea. I enjoyed my job meeting new people from all over the world everyday but really missed teaching and working with children. I am very blessed to be apart of the teaching staff here at Kihei Baptist Preschool and look forward to teaching children God's love and faith. In my free time I enjoy going to the beach with my dog Canela and being with friends and family.