"Train up a child in the way he should go; and when he is old, he will not depart from it." Proverbs 22:6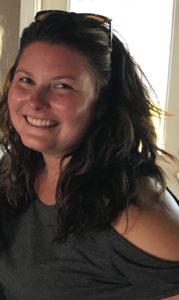 Interim Director / Lead Teacher:
Mary Romero
Aloha, I was born and raised in a small town in Illinois. My mom was a 3rd and 4th grade special education teacher for many years and it was her that instilled my love for teaching and working with children. I graduated college at Western Illinois University with a Bachelor's Degree in Elementary Education with an emphasis in Early Childhood Education in 2012. After college, I began my career in the beautiful state of Colorado where I worked at a preschool in the mountains. I became the Summer Camp Director as well as teaching in the classroom during the school year. I also worked part time at Arapahoe Basin Ski Area. I worked a lot but enjoyed snowboarding and hiking in my free time. After 2 1/2 years in the mountains, I decided that it was time to move to somewhere new and start a new adventure. After growing up in the cornfields of Illinois and living the mountain life in Colorado I decided that an Island seemed like the next logically place to move on to. I moved to Maui in December 2014 with a couple of suitcases and a friend's couch to sleep on. It didn't take long to realize that I made the best decision of my life to move to Maui. I started working at the Grand Wailea as a camp counselor for Camp Grande. After about 2 years, I was promoted to a Recreation Supervisor for the Grand Wailea. I enjoyed my job meeting new people from all over the world everyday but really missed teaching and working with children. I am very blessed to be apart of the teaching staff here at Kihei Baptist Preschool and look forward to teaching children God's love and faith. In my free time I enjoy going to the beach with my dog Canela and being with friends and family.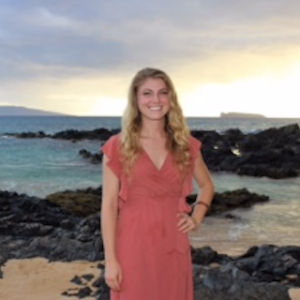 Lead
Teacher:
Makayla Coffey
I grew up in the countryside of Valleyford, Washington with a large family, me being the 5th of 6 kids. I have travelled much of the world and hope to continue exploring more of this amazing world that God created. I graduated from Washington State University with a Bachelors in Elementary Education. I finished my degree teaching at a military base in Germany, and a few months later find myself moving to Maui for my first teaching job. Here in Hawaii I love swimming, cliff jumping, and exploring the island. I am blessed to teach these little ones skills and knowledge that will serve them in their education, but more importantly I get to teach them about Christ and the love He has for them. Thankful to Kihei Baptist for the wonderful teaching opportunity.